Description
Marc Chagall art style, modern Jewish art original figurative acrylic painting on canvas by Elena Kotliarker.
The Magic Garden is the intertwining of two magical creatures, painted in vivid, yet perfectly blending colors that show passion, ardor and devotion, contouring the delineation of what life should be like.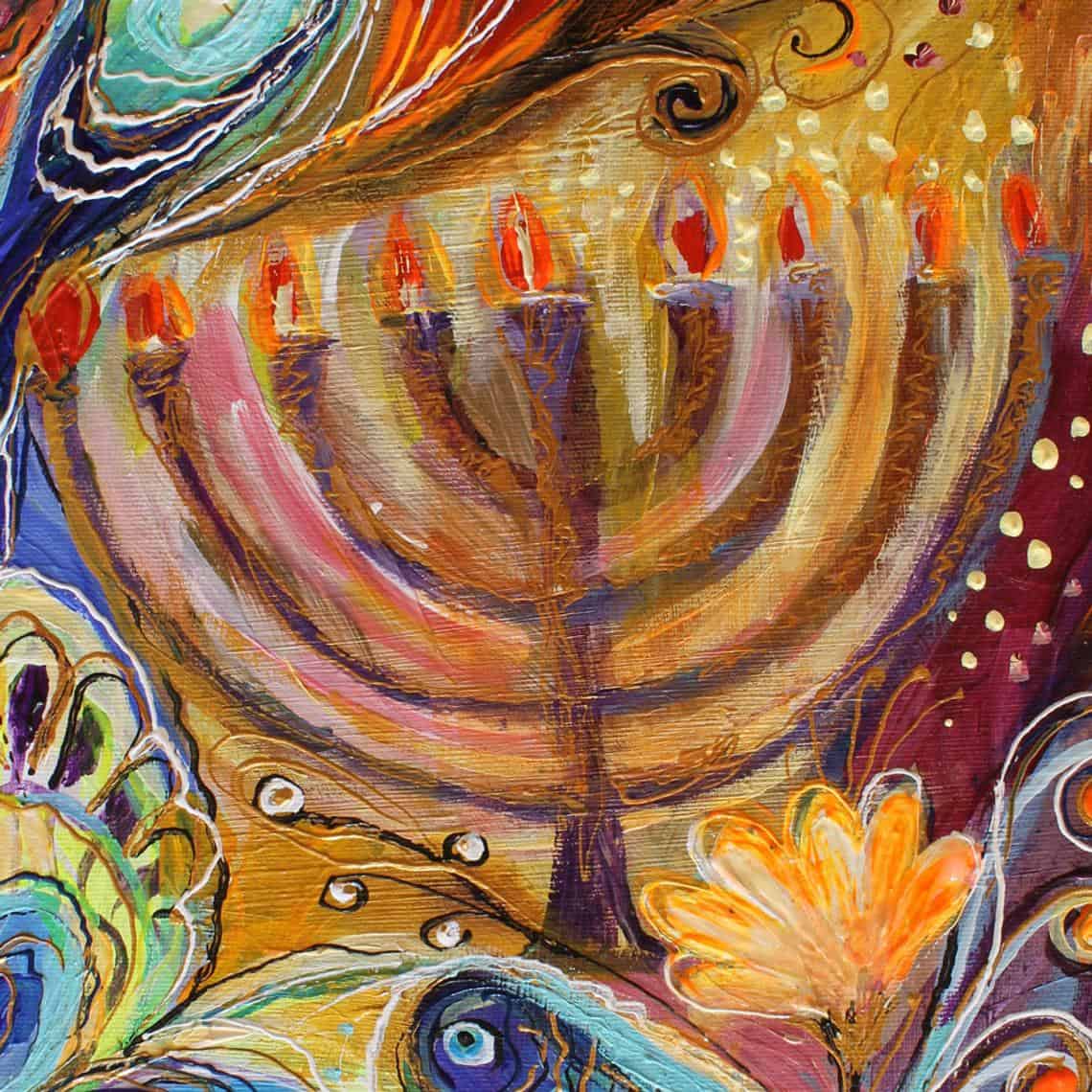 Height: 25 inches
Width: 49 inches
Depth: 2 inches
DETAILS:
Name: Hanukkah in Magic Garden
Painter: Elena Kotliarker
SIZE: 25" x 49"
Original handmade acrylic painting on canvas
Style: Modern, Abstract, Mediterranean
Certification of Authenticity in digital form provided
Express shipping 3-4 days worldwide
30 Days full money refund accepted
MEDIA:
Canvas. Pastel chalks, acrylic on the sand texture and finished with relief paint.
ITEM CONDITION:
This painting is shipped rolled and UNSTRETCHED. You will need to have it stretched at a framer in your area before it will be ready to hang. The declared size is after stretching.
SIGNATURE:
Exists on the front side of the painting and on the versa side with the date of creation and artwork title.
COA:
Provided in the electronic form (PDF file format).
HANDLING & SHIPPING INFORMATION:
I'm using only express expedited shipping through FedEx.
There is no shipping on Friday and Saturday
Approx. delivery time (not including possible Customs delay):
USA 3-5 business days
Canada 4-6 business days
Europa 3-5 business days
South America 5-8 business days
Thank you for supporting ORIGINAL art.