Description
An oriental, abstract painting named "Trace of Salamander" is one of the large canvases that anyone can be proud of when placed in a house wall. This 66-inch abstract painting has great color combinations of rose blue, orange, and red. It also has a bright background that makes it more vibrant and attractive to look at once place onto the wall.
The painting is indeed a contemporary art that symbolizes common aspiration for balance and continuity. One of the good things about this handmade abstract painting is its suitability to your house, which can somehow enhance its overall interior designs and styles. The boldness of its design will surely become a perfect view in your living room once you own this kind of painting.
It is now a high time to appreciate this canvas and become one of the accents in your house since this will brighten your home, resulting from having a lively living room. This artwork is really the epitome of great works in the world because of the symbolic style displayed in the painting.
If you want to upgrade your modern interior design with décor, furniture, and other things, then you will surely love this painting once you purchase this for your home.
Height: 66 inches
Width: 23 inches
Depth: 2 inches
DETAILS:
Name: The Trace of Salamander – Splash Of Life #11
Painter: Elena Kotliarker
SIZE: 23″ x 66″ (60 X 168 cm).
Original handmade acrylic painting on canvas
Style: Modern, Abstract, Oriental
Certification of Authenticity in digital form provided
Express shipping 3-4 days worldwide
MEDIA:
Canvas. Pastel chalks, acrylic on the sand texture and finished with relief paint.
ITEM CONDITION:
This painting is shipped rolled and UNSTRETCHED. You will need to have it stretched at a framer in your area before it will be ready to hang. The declared size is after stretching.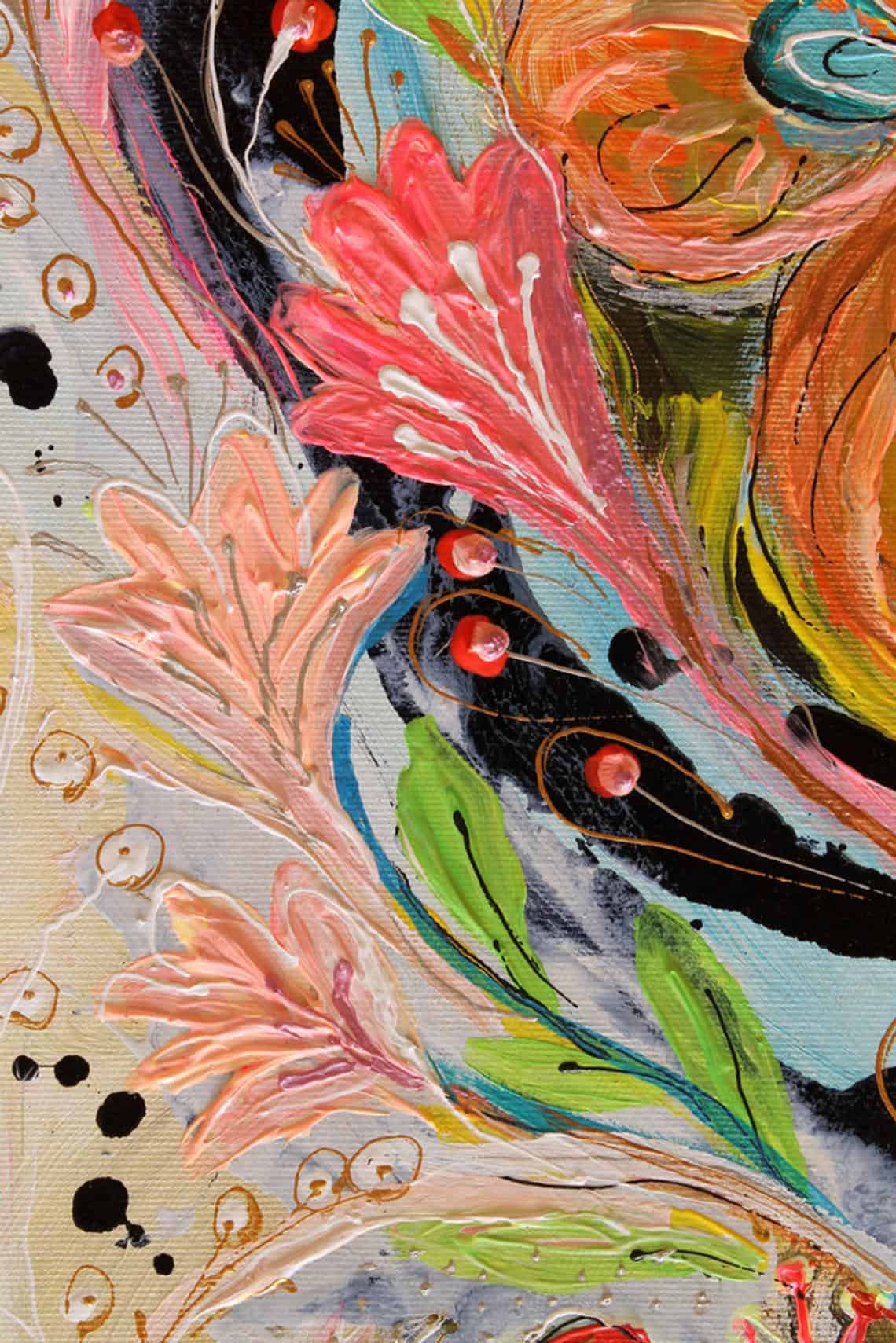 SIGNATURE:
Exists on the front side of the painting and on the versa side with the date of creation and artwork title.
COA:
Provided in the electronic form (PDF file format).
HANDLING & SHIPPING INFORMATION:
I'm using only express expedited shipping through EMS.
There is no shipping on Friday and Saturday
Approx. delivery time (not including possible Customs delay):
USA 3-5 business days
Canada 4-6 business days
Europa 3-5 business days
South America 5-8 business days
Thank you for supporting ORIGINAL art.